Trump is readying plans to end birthright citizenship for the babies of immigrants, by way of Executive Order, a move which can be rationalized by no other definition than blunt, xenophobic racism. Which suggests the Statue of Liberty is one small step for man closer to becoming a private party haven for whichever billionaire renting Ellis Island for that particular weekend, because the New Colossus bit is currently in full-on lie territory.
"Give me your tired, your poor,
Your huddled masses yearning to breathe free,
The wretched refuse of your teeming shore.
Send these, the homeless, tempest-tost to me,
I lift my lamp beside the golden door!"
Right-to-Lifers are as expected, quiet on the ordeal. It's neither immigrants or their offspring responsible for diminished liberties or expanding cruelties. Thousands of troops are not being sent to Wall Street, but rather to the border, to gun down the thousands of unarmed civilians comprising the approaching migrant caravan. The people of the USA can see this gathering storm and they do nothing, because the people of the USA will stop at nothing to deflect every blame away from their own established hierarchy. Facebook all-caps screaming how the caravan's primarily gang-members and terrorists are coming to steal jobs and introduce crime, despite no evidence. If people need help then you fucking help them. Excuses to the contrary would appear by all accounts to be the state of modern politics in first world nations. And certainly pop culture, where all are invited to bury their heads and where audiences are spoken down to with such vivaciousness that the self is ignorantly king.
A multitude of far-right shenanigans have transpired in the last week, yet commercial media pundits as expected, call out only the wrong spades. So soon after the racially-based mass shooting at a grocery store in Kentucky, a regional gun show nonchalantly permits multiple vendors to display and sell confederate flags, KKK raiment and Nazi memorabilia. Of course, once called out by local media, spokespersons for the show said it was unacceptable but that their hands were tied insofar as which vendors for which shows can contractually be vetted, as if this racist trash is an exception for gun shows anywhere in the country. As though it is news, that enthusiasts for political ideologies which put the selfish wants of their established though highly culpable hierarchy before the needs of others or Reason itself are indeed the largest fans of instruments of murder. Claiming lives is not just valued above saving lives, but treasured by the starstruck unwashed, with pervasive eagerness for their tails wagging their behinds on the laps of their masters, hopeful the daily grind might induce erections so pleasing as to warrant guest membership to the proverbial club be extended for their proud servitude to The Cause. Somehow, this is the standing interpretation for the WWJD? bullshit, with visions of stigmata providing further possibilities and rich color to masturbatory fantasies promised by popular culture. God save the queen.
Linda Rodriguez McRobbie, "writing" for the Boston Globe, rationalizes the lunacy that actual evil can offer what pure empathy cannot. And here the Handmaid's Tale just had that emotional scene about innocents being slaughtered in the Boston Globe's offices by a fictional far-right cult bent on making patriarchy great again at whatever cost to human life. Even irony is not white enough for official standards, at least not as white as lies.
The same government so fretful about protecting native jobs is continuing to ship jobs overseas, so that USA-based companies can avoid inconvenient civil rights or human rights to strike record-breaking profits no matter the cost. But if you don't have an iTunes account then you are a social weirdo. Google is rewarding sexual misconduct but to boycott their products is to blacklist oneself from businesses everywhere. The Pope is screeching that offenses taken over child-molesting priests and his church's long history of covering their sins are not as important as good PR for him or his church. The only people the masses are encouraged to help or empathize under any circumstances are the billionaires who've stolen everything from said masses, their money, their time, their dignity. The ones which the government, its armed forces and the corporate media are all unswayingly answerable to. The natural order only exists where we say it exists, and only ever does what we say it can do, because to say otherwise would be admitting the toxic waste of our exceptionalism has consequences, mutational or otherwise.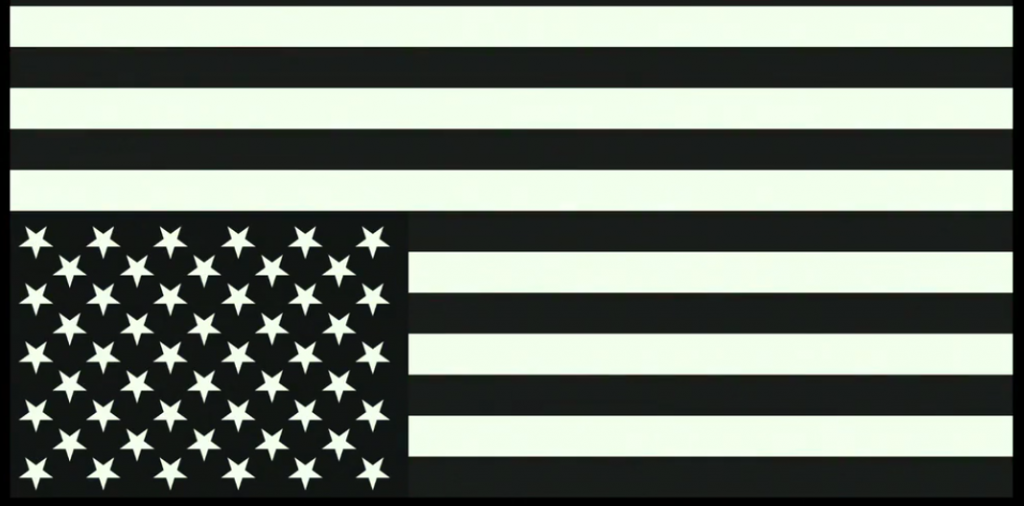 In her own blog, Val D'Orazio posits the question of why cultural theorists (implications being online) never seem to apply rarefied knowledge in promotion of leftist theorems, but only rightwing theories, the crazier the better. Like, where is the flip-side variant to Paul Joseph Watson? I would bet the farm it's because leftist ideas do not require a leap of logic. It is inhuman to not want to help others. Rationalizing self-interest, on the other hand…
Trump repeatedly refuses to condemn supremacists, because supremacists comprise not just the majority of his voters, but the majority of the USA citizenry. The peoples of the USA theoretically have at least the means for seeing all of this, yet their opinions have the limited range of (a) actually laughing off the problems of others, or (b) refusing to see problems at all as the branding iron is never in the wrong so if sources say otherwise then objectors are just plain wrong, or (c) they are filled with raging animosity that anyone anywhere might dare object to the discriminations committed by the cattle prod. That's really it, and in all my travels and communications I have yet to meet anyone possessing no exceptions for virtue. Not one soul working towards comprehension and compassion without a price. So I am now insisting that humanity no longer be measured by how much one is willing to help others, because helping others has nothing to do with the majority of psyches operating inside the USA and beyond.
Elsewhere, Ireland is voting to overturn a constitutional ban on blasphemy. Any free man knows there has always been a worldly divide between morality and legalese, with competing billionaires working their squadrons of slaves to both maintain and fill that void. Not to bring the sides closer, but to be the nougat in between, the creme between the thighs of alternately Lady Liberty or the Virgin Mary, projected earnings pending. Either of which will secretly spread for dark meat, they just don't want it publicized because people online are so mean.